Acorn Rush
Thanks so much for checking out our entry! After you're done playing, please share your high score in the comments. (our high score is 3300)
Lore
You were too busy participating in game jams to gather acorns for winter! Now you have to start with nothing and collect enough acorns before it's too late! Oh! -and watch out for the other squirrels trying to steal your acorns!
Controls
Movement - WASD or arrow keys
Pick-up - Right-click
Throw - Left-click
Pause - Esc key

Credits

Programming and music by @MrPiedPiper
Art and animations by @StinkyKitty
Please note, we were only able to test the Windows version.
Also, there's a bug right now that sometimes causes thieves to get stuck after falling. Also the thieves always run to the right :P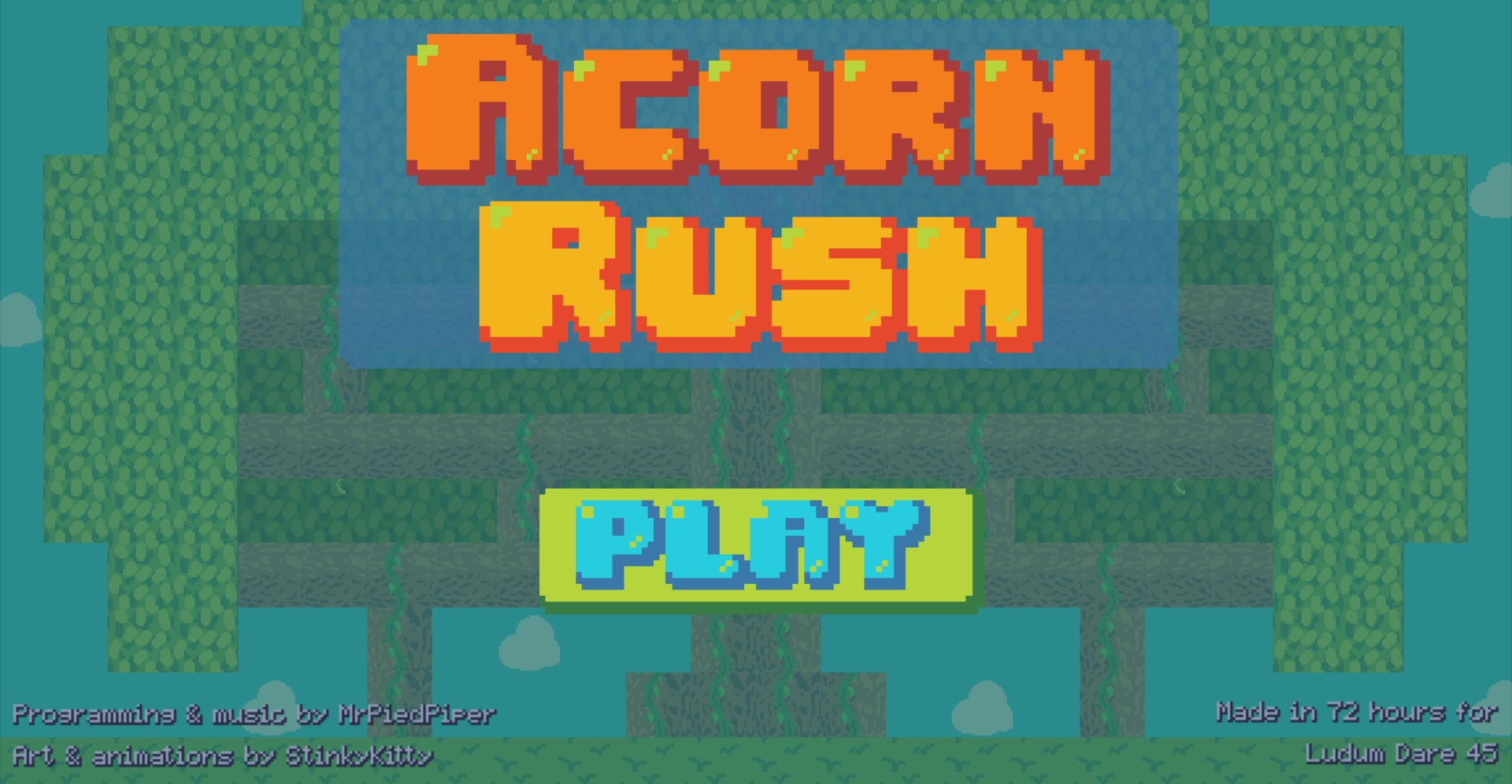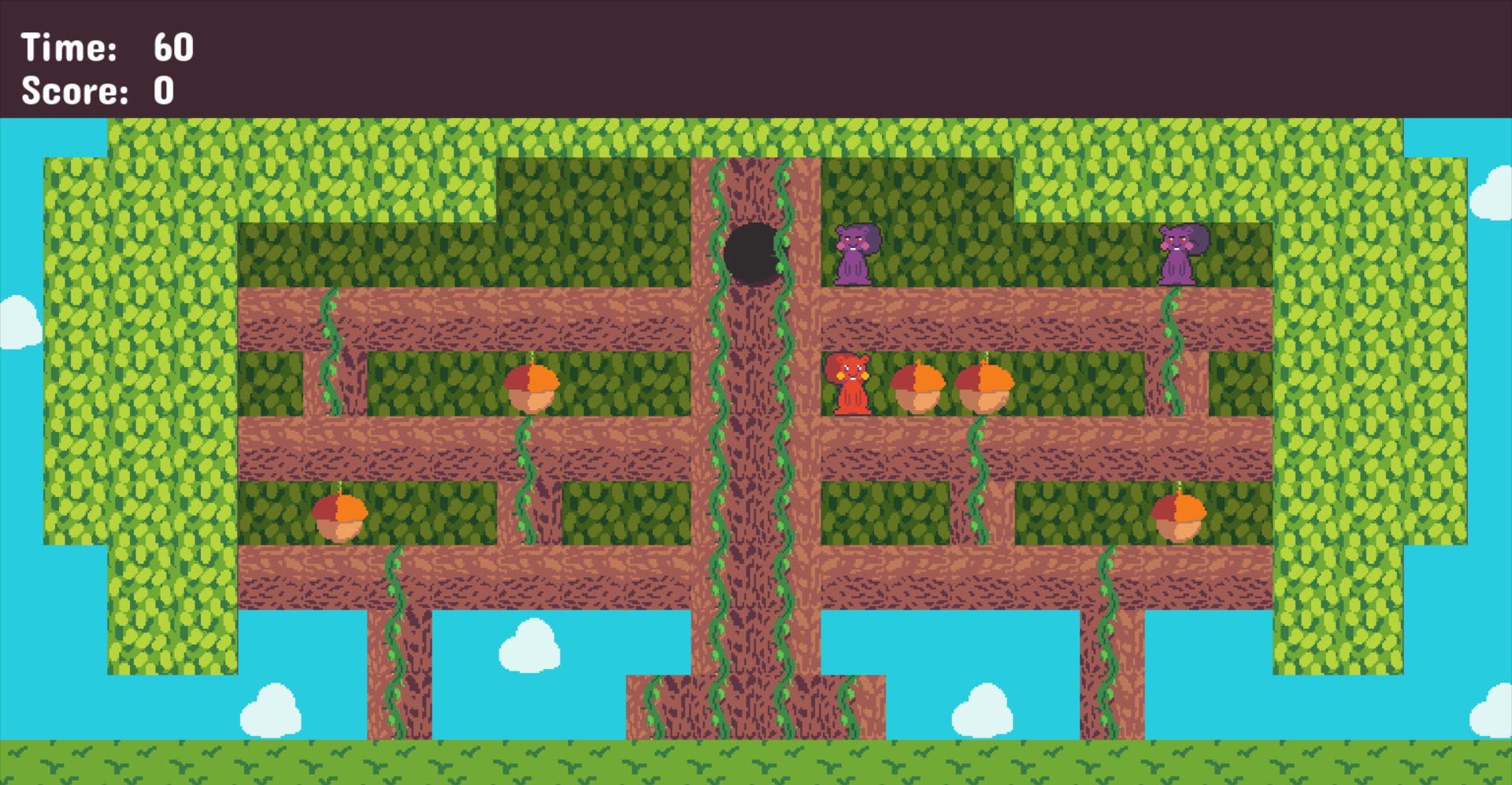 Download